MACHINERY FOR THE PRODUCTION OF AIRLAID AND NONWOVENS
Airlaid technology from CAMPEN – 30 years of experience
CAMPEN has over 30 years of experience with developing and supplying complete airlaid lines and machinery to most product areas of the nonwoven industry. Based on our process and machinery know-how, we design airlaid machinery that ensures a flexible, efficient and energy-saving production. We are able to supply different types of airlaid lines and combinations for the production of basic materials for soft and absorbent disposable products for the following industries and applications:
Packaging and food applications
Hygiene and personal care
Medical applications and packaging
Napkins and tablecloths
Wet and dry wipes
Industrial wipes
Air and liquid filters
Geotextiles
Airlaid process combinations with other drylaid forming technology
Our main focus is to guide and consult our customers on business development towards a more efficient, cost-friendly production which meets the market's growing demand for sustainable products.
Watch our short video with examples of airlaid machinery that CAMPEN can offer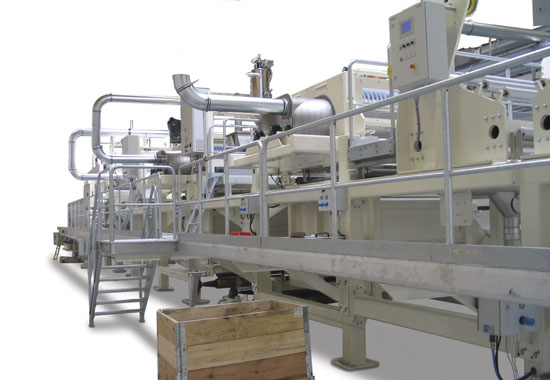 CAMPEN offers airlaid machinery for a flexible, efficient and energy-saving airlaid production
New invention within airlaid machines: less plastic – more sustainability
One of our latest innovative solutions is a new type of forming head which can process complex fibers, such as recycling fibers, with use of less energy at high-capacity and high line speed.
>> See more about our new forming head here
High-capacity airlaid production with reduced energy consumption
Thorough testing of CAMPEN's new forming technology shows that it requires 45% less process air and filter system and uses 55% less energy than existing former heads, and will thus generate substantial savings for years to come!
>> See more about our new forming head here
Low energy airlaid machine for fiberization of fibers
Also, our new hammer mill / defibrator with a unique design lowers the general energy consumption compared to existing hammer mill solutions. To further reduce the energy consumption, the new CAMPEN defibrator has a highly energy-efficient, fixed beater rotor. It therefore ensures a cost-efficient fiberization process while also minimizing practical challenges concerning noise reduction. The hammer mill can handle several different pulp types with the same high quality and fiberization result.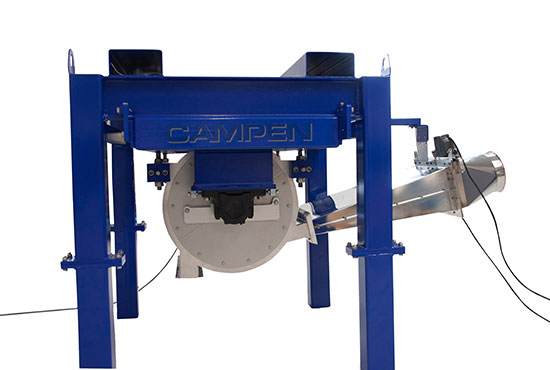 Airlaid production with complex fibers can be made possible with CAMPEN's new forming technology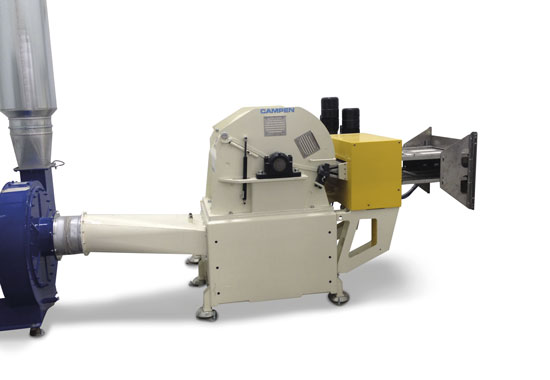 The new CAMPEN hammer mill ensures a cost-efficient fiberization process
Produce sustainable airlaid products from complex fibers
The cutting-edge forming head can process natural and man-made fibers from 1.5 to 18 mm in fiber length, such as bicomponent fibers, PP/PET/viscose fiber blends as well as recycling fibers from textiles, wood pulp and natural fibers.