Calender & web cooling
Calendering uses heat and high pressure applied through rollers to weld the fiber webs together. The calender can also be used for web embossing or thickness adjustment of the airlaid web. Having passed through the calender unit, the web is cooled down and moisture added.
The combination of a hot-roll calender and a web cooling station with product moisture system for the production of airlaid nonwovens is especially designed to minimize static electricity during production (winding).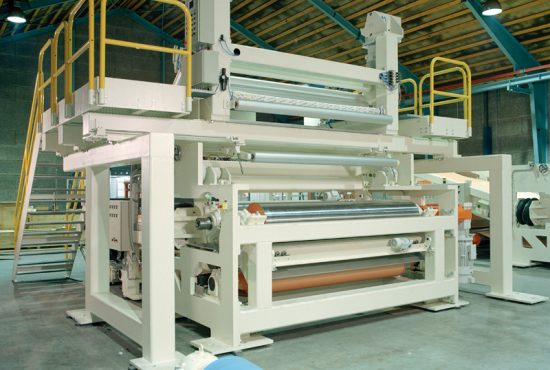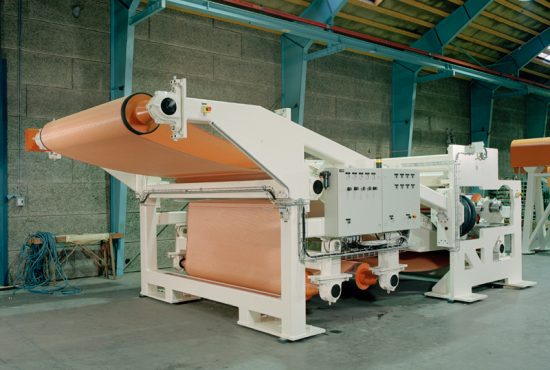 Thermally oil-heated roller with separate nip adjustment on both sides
Doctor cleaning plate to clean the roller
Option: engraved, heated roller
Working width: up to 5000 mm
Line speed: up to 600 m/min. (depending on the product and process)